How The West Was Won After Party Featuring Too Short
Sat, Oct 19, 2019 9:00pm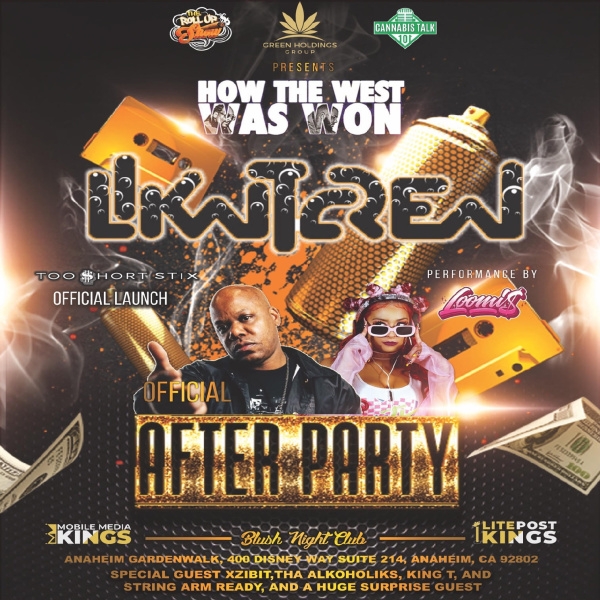 Location
400 West Disney Way Suite 214
Anaheim, Ca 92802
Get Directions
Event Description
Join Us Saturday October 19th For The Official How The West Was Won Concert After Party Featuring Too Short Performing Live!
Todd Shaw AKA Too Short Is Known Best For Releasing HIts Such As "What's  My Favorite Word", "Blow The Whistle", "Shake That Monkey", "Gettin It", "Life Is Too Short" And Many More. Too Short Is Credited As Being One Of The Pioneer Rappers Of West Coast Hip Hop. You Won't Want To Miss This Special Event On The 19th!
Join The Guest List For $10 Admission Before 10pm.
Call 714.844.2170 For More Info & Table Reservations.